VA Disability
VA Disability Compensation is a non-taxable monthly benefit meant to compensate veterans for a disease or injury incurred during active duty service that affects his or her life today.
OSDRI VA Disability Benefits & Services
Am I Eligible For VA Disability Compensation?
In order to be eligible for VA disability compensation, you must have active military service that leads to a discharge under circumstances that are other than dishonorable.
Active military service includes full time duty in the Army, Navy, Marine Corps, Air Force, or Coast Guard. Members of the National Guard and Reserves may be eligible for VA disability compensation if they have an injury stemming from the period of time they were ordered to report for active duty or ordered to perform active duty training exercises.
If you are not sure if you qualify for VA disability compensation, please contact us.
Developing the Evidence: How Do I Prove My Case?
Navigating the VA claims process can be difficult and frustrating. We are here to help guide you through the process to ensure you receive the benefits to which you are entitled. Throughout this process, we will work with you to put together evidence for your case. Types of evidence we can submit include:
Your History of Treatment
Your Statement
Buddy Statements
Medical Literature or Journal Articles
Historical Research or Declassified Records
Tip: If your statement references a current diagnosis (or persistent symptoms of a condition), discusses the in-service event or injury, and suggests a link between the two, the VA will generally order a Compensation & Pension (Comp & Pen) Exam to provide a nexus – or medical link – between your current condition and the in-service event or injury.
If the evidence suggests a relationship between the in-service injury or event and your current condition, the VA will order a Compensation & Pension (Comp & Pen) Exam to provide you with the nexus – or medical link – necessary to award service-connection. Let us know when the VA contacts you to schedule a Comp & Pen Exam. We will walk you through what to bring and what to expect before and after the exam.
This exam is critical to the disability compensation process. Missing your appointment may result in an immediate denial from the VA or a proposal to reduce your current rating for that condition.
After all the evidence is submitted for your case, we will continue to monitor your case and follow up with the VA until a decision is issued.
I Received a Decision – Now What?
Once the decision is issued, an experienced attorney will review the decision with you and discuss the available options and submit an appeal, if necessary.
As of February 2019, when the Appeals Modernization Act (AMA) was enacted, veterans have one year from the date of the VA's decision to pursue an appeal in one of three appeal lanes:
Supplemental Claim – if you have new and relevant evidence you want the VA to consider, you can file a Supplemental Claim by submitting a VA Form 20-0995 along with new and relevant evidence within 1 year of the VA's decision. VA's goal for completing appeals in this lane is 125 days.
Download VA Form 20-0995: Supplemental Claim (PDF)
Higher Level Review – if you want someone with a little more experience deciding claims to look at the evidence and make another decision, you can elect for Higher Level Review by submitting a VA Form 20-0996within 1 year of the VA's decision. VA's goal for completing appeals in this lane is 125 days.
Download VA Form 20-0996: Higher-Level Review (PDF)
Notice of Disagreement – if you want the Board of Veterans' Appeals in Washington D.C. to review your case, you can file a Notice of Disagreement by submitting a VA Form 10182 within one year of the VA's decision. The Board's goal for deciding these appeals is 365 days. However, keep in mind that the Board will take longer to decide your appeal if you request a hearing or if you submit new evidence after filing a Notice of Disagreement with the Board. Your OSDRI Representative will review the appeal lanes with you and help you choose the appropriate lane for your claim or claims on appeal.
When Will I Start Receiving VA Compensation Payments?
Generally, the effective date of an award of service-connection is the date of the VA receives your claim that led to an award of benefits. However, if claim is received within 1 year of separation from service, your effective date will be the day following your discharge from service. There are a few other exceptions to this rule. If you think the VA assigned the wrong effective date in your case, contact us for more information.
How Do You Get Paid?
When we enter into representation, we submit your Appointment of Individual as Representative (VA Form 21-22a) along with the Signed Fee Agreement. The Fee Agreement must be submitted within 30 days of signing in order to be valid.
If we are able to get you disability compensation on:
Initial: VA may still issue an attorney fee decision and withhold 20% from retro award for 65 days, and then release the 20% to you directly.
*By law, we cannot and do not charge a fee for assistance on initial or original claims. These are claims submitted for the first time or attempting to re-open after a finalized decision has been issued over a year ago without a timely appeal.
Appeal: VA withholds 20% for attorney fee, and at the end of the quarter (March 30, June 30, September 30, or December 31), OSDRI will send you a check for 1/4 of our fee, as part of our continued commitment to empowering veterans in our community.
At Operation Stand Down, our goal is to strengthen the veteran community by providing crucial wrap-around services to veterans and empower our transitioning service members through outreach, advocacy, and dignity. As part of this continued commitment to help veterans, OSDRI will send you a check for 1/4 of the attorney fee we received from the VA. If you are able to, we would encourage you to use this money to pay-it-forward and help someone else in your community. If you choose to use this money to help your community, please post on social media using the hashtag #OSDRI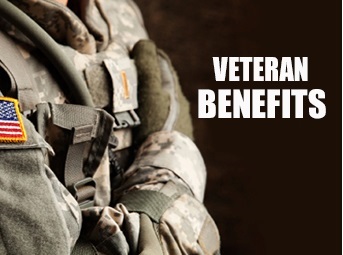 Legal Quick Links
Contact Us
1010 Hartford Ave.
Johnston, Rhode Island 02919