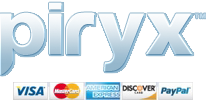 Piryx is a fundraising platform that ties together online commerce and real-time giving opportunities. Piryx helps thousands of non-profits, charities, advocacy groups, political campaigns, school groups, and independent causes raise money online.
 Donate By Check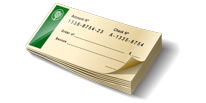 You can always contribute by check or money order to:
Operation Stand Down Rhode Island
Operation Stand Down Rhode Island
1010 Hartford Avenue
Johnston, RI 02919
Thank you for your generosity!
Remember, donations are tax deductible.
Urgently Needed Donations
Food: Our food pantry is open to any veteran in-need. Items such as canned & boxed goods, pasta, packaged cold cuts, diapers and more are always in high demand.
Food / Gas Cards: Gift cards in small amounts of $10, $20 or $25 are needed especially by our veteran families and those veterans searching for or commuting to work. We recommend Price Rite as the money goes further.